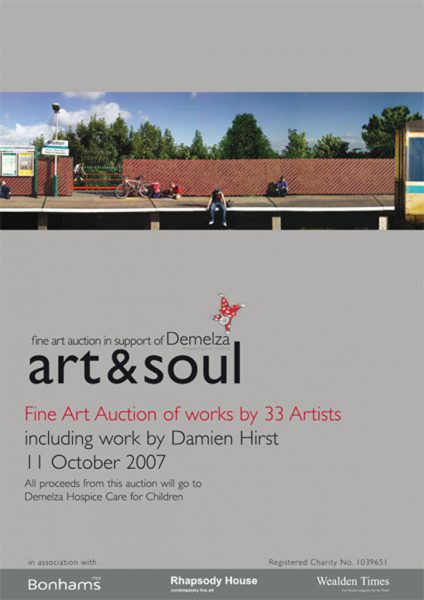 Art & Soul
Art & Soul is a fine art auction featuring original work by artists such as Damien Hirst, Mary Fedden OBE RA LG, and Anthony Gormley OBE RA. Demelza are the only children's residential hospice in Kent, East Sussex and South London providing a wide range of services to life-limited children.
Logo was Built using Illustrator, so it can be used a vector graphic, meaning it scaled for any use without degrading in quality.
Images were corrected using Photoshop, and saved as PSD to avoid degrading of quality due to compression.
Layout was done in Indesign, printed as post script, and distilled using acrobat distiller to setting supplied by printers.