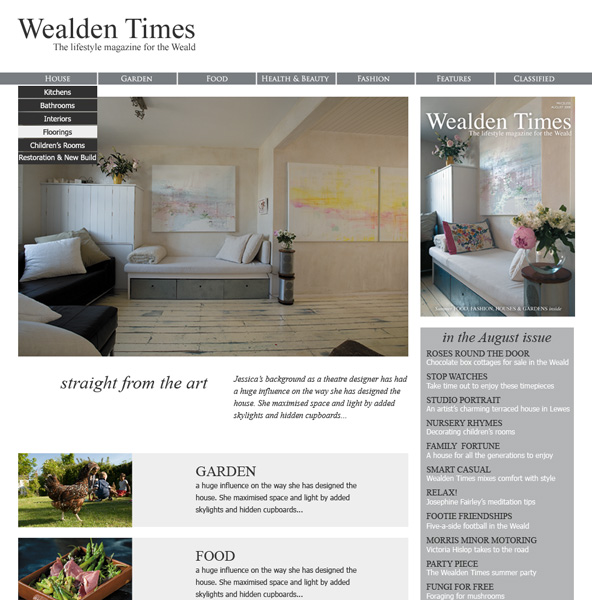 Wealden Times
The Wealden Times is a lifestyle magazine for the Kent and Sussex Weald catering for the AB readership.
Designs built using Photoshop. Using the folders for different section, so developers can turn off elements. Saved as PSD for editing and JPG for preview.
Designs are built considering HTML, XHTML, and CSS restrictions, usability and accessibility.
Launch Site: Coming Soon