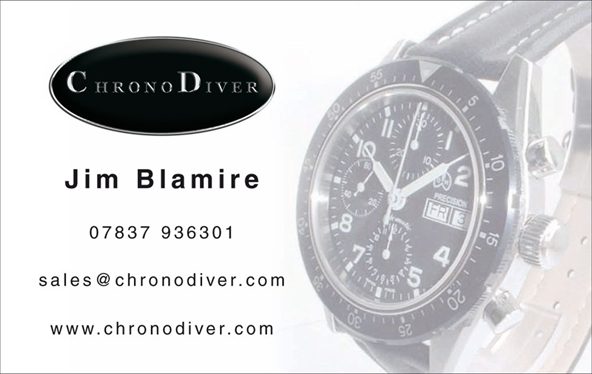 Chrono Diver
A dealer of luxury watches for collectors.
Logo was Built using Illustrator, so it can be used a vector graphic, meaning it scaled for any use without degrading in quality.
Image was lightened using Photoshop, and saved as tiff to avoid degrading of quality due to compression.
Layout was done in Quark, printed as post script, and distilled using acrobat distiller to setting supplied by printers.